Category Archives:
International site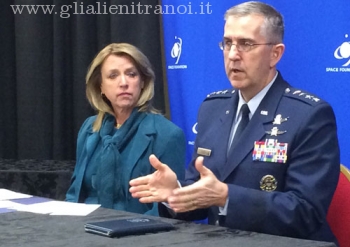 Deborah Lee James and Gen. John Hyten
COLORADO SPRINGS, Colo. — The Air Force is making preparations for a conflict on Earth that escalates into space, senior leaders said April 15.
Space systems are facing "advanced demonstrated and evolving threats," Deborah Lee James, secretary of the Air Force, said at the Space Symposium. There is a potential for "hostile actors" in the domain and the service must "have a new mindset when it comes to space," she added.
No tags for this post.