Categoria principale: ROOT
Categoria: International site
Creato: 13 Maggio 2014
Data pubblicazione
Visite: 6466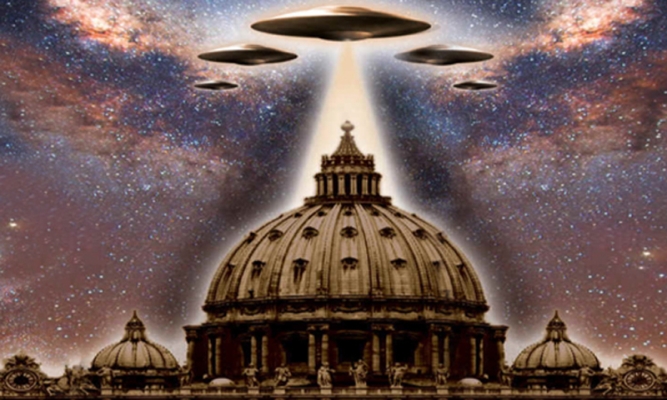 POPE Francis has declared everyone has the right to be baptised, even aliens should they come knocking on the church's door.
"Who are we to close the doors to the Holy Spirit."
This was the question that Pope Francis repeated during his homily at Mass at Casa Santa Marta, a homily dedicated to the conversion of the first pagans to Christianity.
The Holy Spirit, he reiterated, is what makes the Church to go "beyond the limits, go ever forward."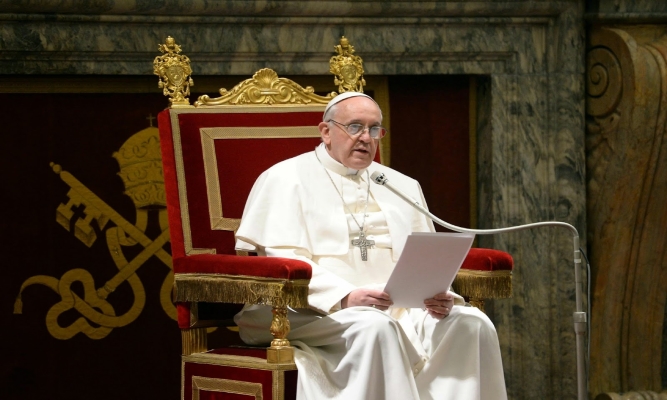 Christians cannot "close the door" to all those who seek baptism even if they are "green men, with a long nose and big ears, like children draw," the pope said at his daily mass on Monday, according to Vatican Radio.
"If tomorrow, for example, an expedition of Martians arrives and some of them come to us, and if one of them says:
"Me, I want to be baptised!", what would happen?"
Maybe Pope Francis is trying to tell us something, time will tell
Comments: